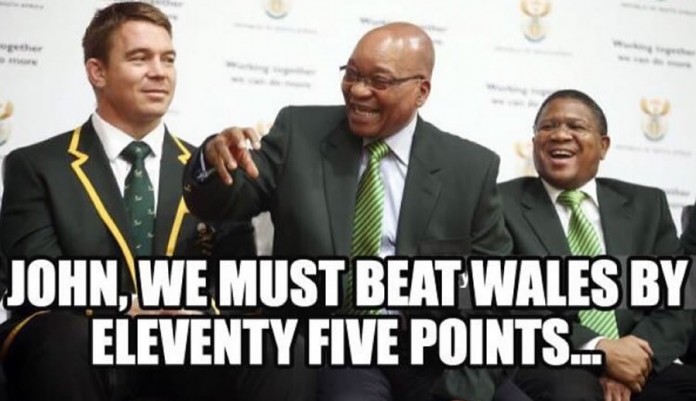 This week the South African jokes have been flying on social media, centred around the President's fumbling of numbers, Springbok rugby players meeting the Queen, and the forthcoming Rugby World Cup (RWC) quarter finals between SA and Wales on Saturday. Here's a selection…
1. That number blunder
A video went viral of President Zuma fumbling over the drop in his party's membership at a recent ANC meeting. At one point the president refers to 'one point two million' as "one hundred point two million". It launched a million jokes…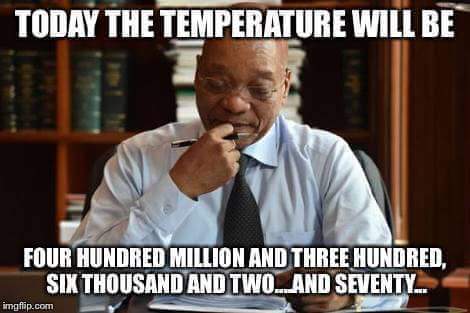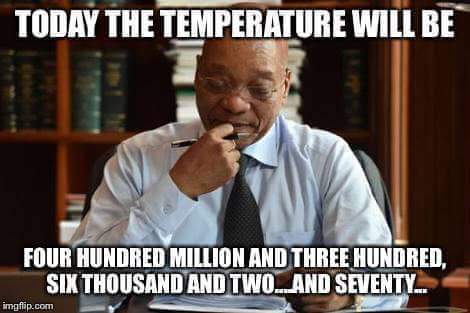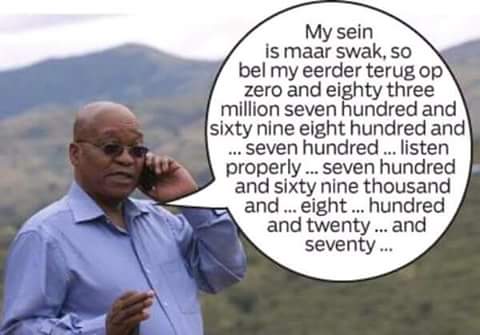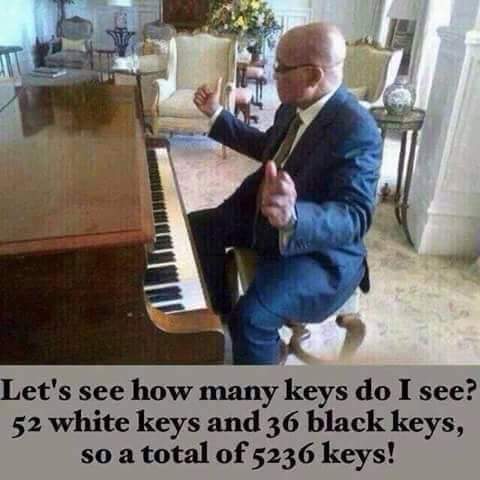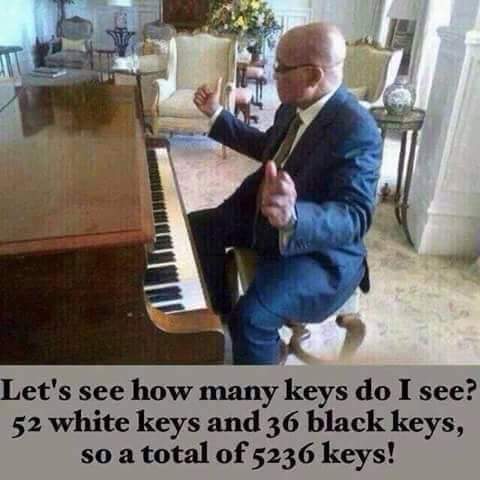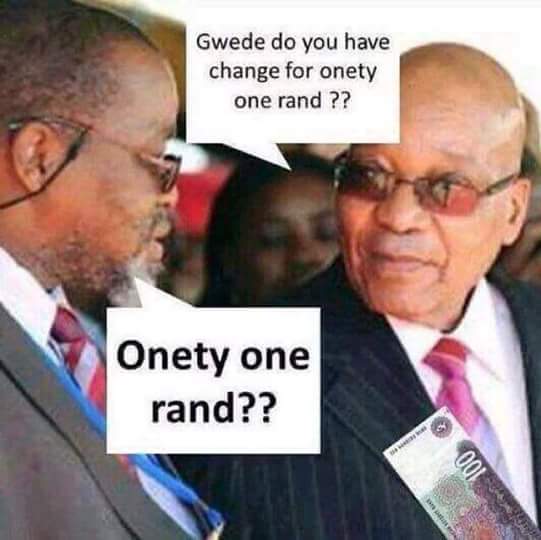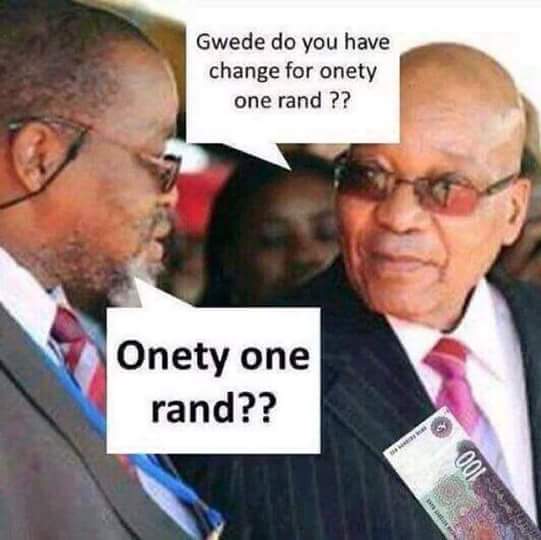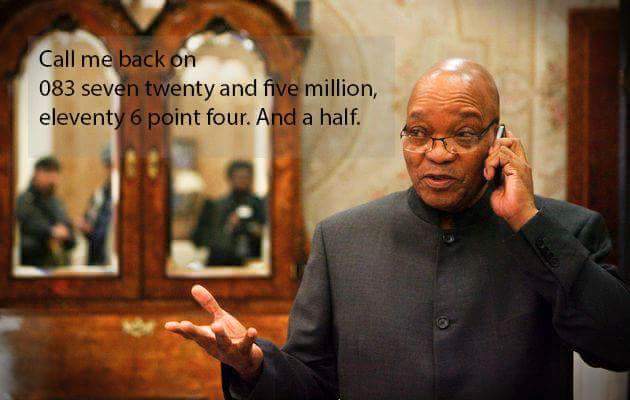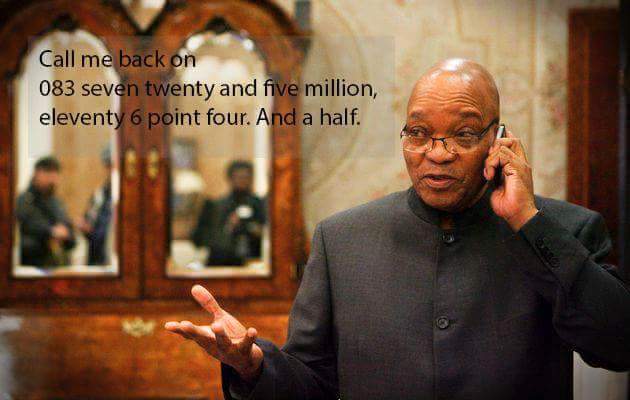 2. Phone etiquette and the USA-RSA rugby game
The jury's still out on whether US President Obama should have waited for SA President Zuma to finish on the phone before greeting him, or if the SA president should have ended his call immediately. But what is certain, was that SA beat the USA 64-0 in the RWC last Wednesday.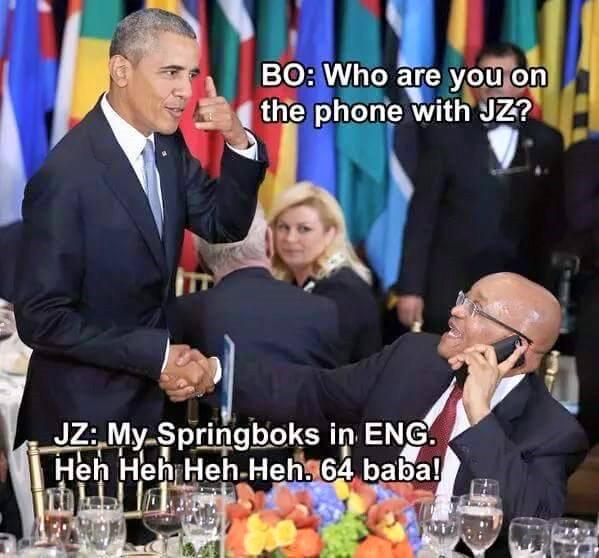 3. The Springboks went to London's Buckingham Palace to meet the Queen…
Bryan Habana and Victor Matfield met Queen Elizabeth II (and Prince Harry) at a special RWC function at the Palace.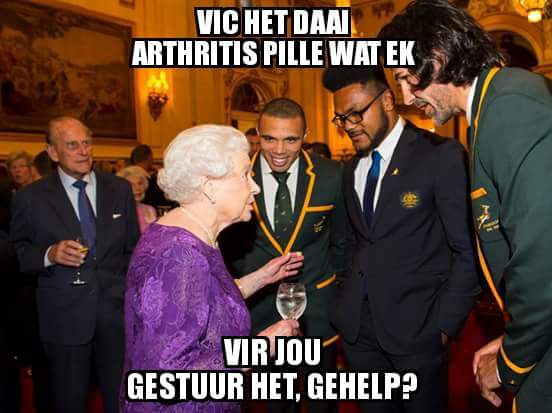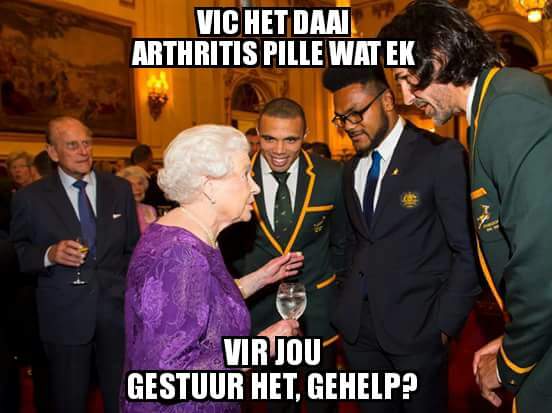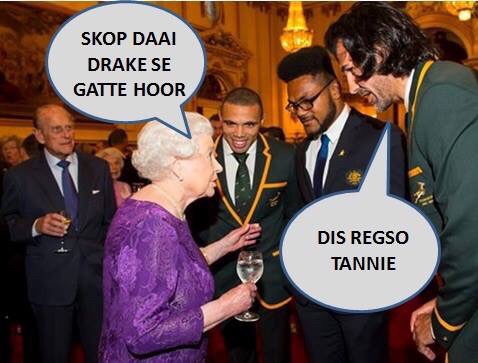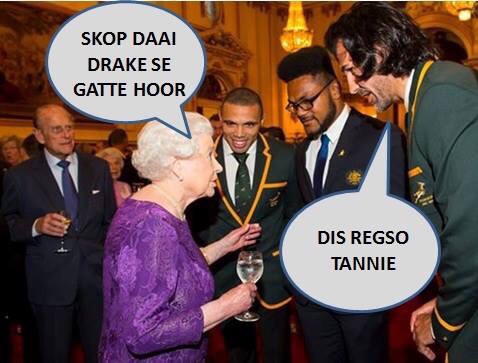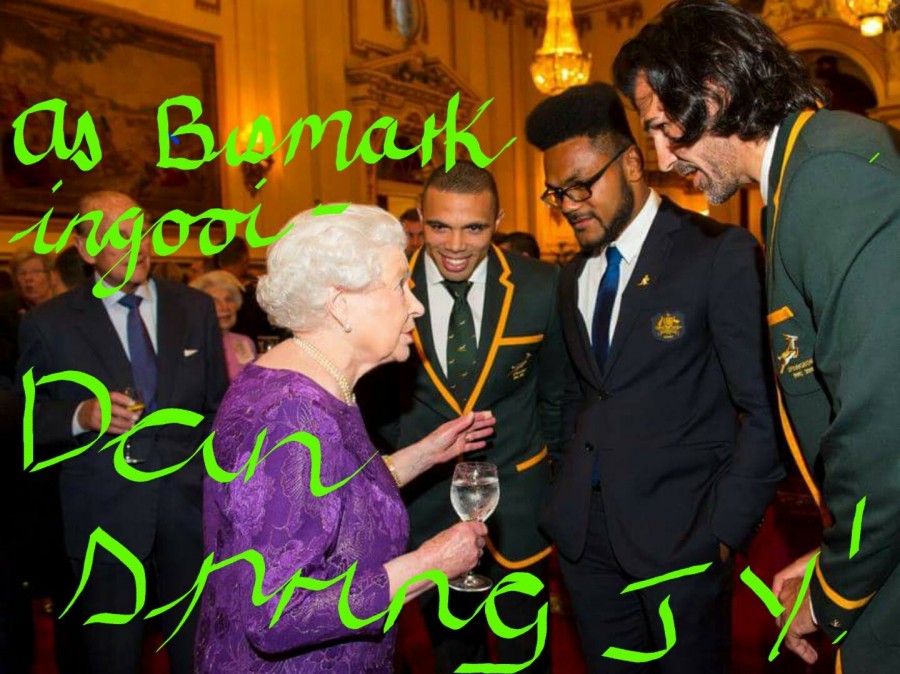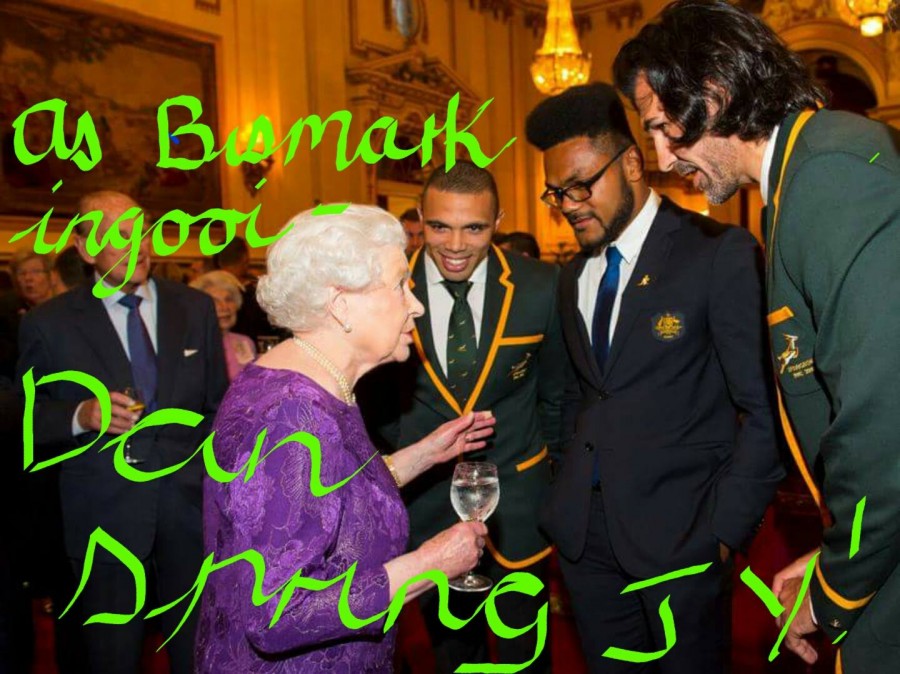 4. Bryan Habana was a try scoring legend
Bryan equalled Jonah Lomu's world record of 15 tournament tries and South Africa celebrated!
5. And some jokes combined the number blunder and the RWC…
South Africa will play Wales in the quarter finals on Saturday at Twickenham in London.