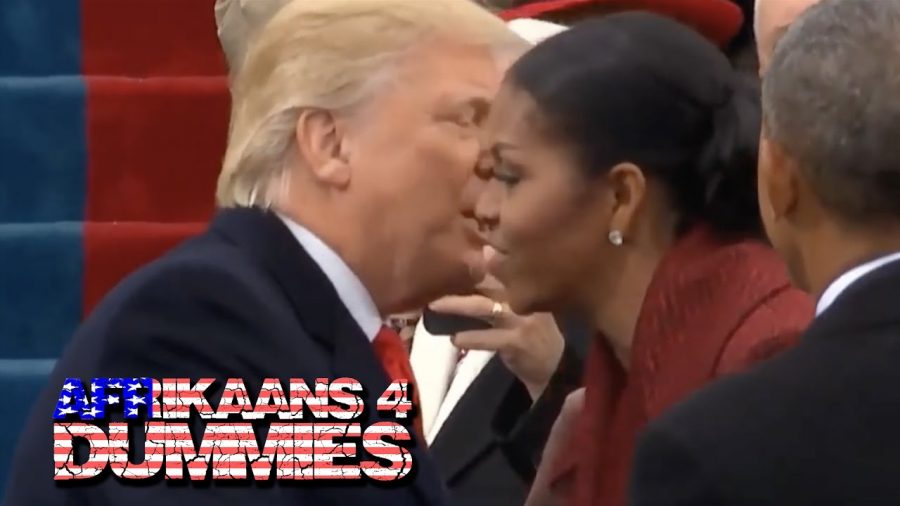 WATCH Trump: Make America LEKKER Again! Plus The Post Shared Over a Million Times
No matter whether you love or hate America's new president, this video of Donald Trump talking with an Afrikaans accent is sure to bring a smile to your face. Afrikaans4Dummies – who have previously produced videos featuring famous Hollywood stars with Afrikaans accents as well as Trump vs Hillary Clinton during a presidential debate in the lead-up […]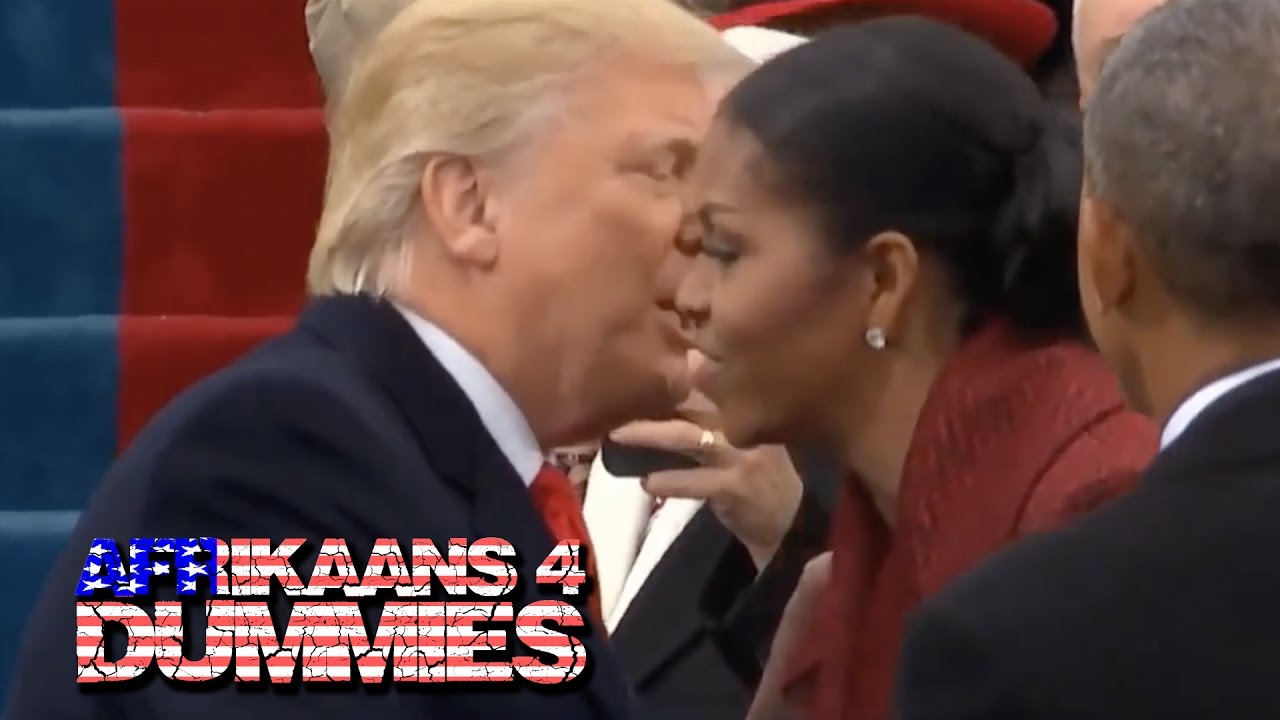 No matter whether you love or hate America's new president, this video of Donald Trump talking with an Afrikaans accent is sure to bring a smile to your face.
Afrikaans4Dummies – who have previously produced videos featuring famous Hollywood stars with Afrikaans accents as well as Trump vs Hillary Clinton during a presidential debate in the lead-up to the elections – have outdone themselves this time with a spoof on Trump's Inauguration as President of the United States of America.
The video includes Trump embracing his "brother from another mother", former President Barack Obama and features South African background music like popular Afrikaans children's song Jan Pierewiet. 
WATCH Trump Inauguration Special – Make America Lekker Again
Donald Trump jokes and memes have been shared widely around the world since the President's inauguration…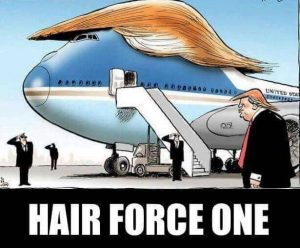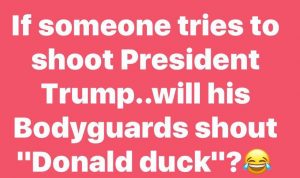 But some jokes are off-limits…
As some South Africans have discovered, it's not that easy to criticise the new US president when your own leader is President Jacob Zuma: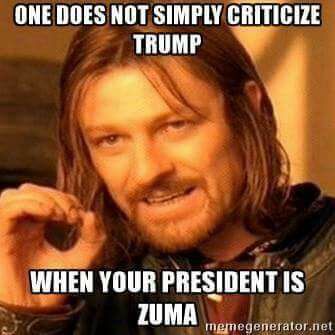 Especially jokes about children… This Post has been shared over 1 Million times:
A post by YouTube celebrity Melissa Earnest has been hugely popular in reminding people that jokes and criticism about Trump's 10-year-old son, Barron, should be off limits. (The post has so far received over 2.5 million likes and over 1.3 million shares.)
Melissa, a 28-year-old mom (who's known for her 'grabman' video of 2013 – in which she told off a woman for flirting with her husband on Facebook) posted this message after Saturday Night Live poked fun at Barron:
She said: "Do you see this CHILD? This child's life was changed forever when his Father was sworn in as President of The United States of America yesterday. Long before his Father, President Donald J. Trump, was sworn in – this child became the center of hateful online attacks… Some of you liberals (that are celebrity status) go on and on about peace, hope and love, and yet you spew hatred… Tonight, when you tuck your children into bed, look them in the eyes and ask yourself, "could I say these things to my baby?"… NO child deserves to be talked to in such a manner. Don't be a hypocrite. His name is Barron Trump. He is a child. He is to be respected and he is off limits! #loveoneanother UPDATE: SNL writer has issued an apology."